A series of skin problems such as dull skin, obvious pores, frequent acne, may be a warning sign for sub-health of the skin. Not long ago, Shiseido (China) Investment Co., Ltd. brand Park United States designed to improve skin sub-health, cordial launched a new plant Orbbit series. With natural plant power, it helps the skin to get rid of the negative effects of the environment and enhance the positive energy of the skin!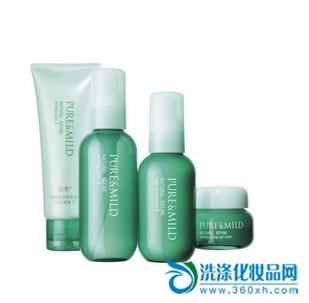 Bomei Plant Pure Circle Series
The new pure world meets the skin sub-health
Dirty air, work stress, lack of sleep and irregular diet, rapid and intense life rhythm and environmental pollution pressure will gradually reduce the skin's resistance, and the skin is in a critical state of sub-health that is vulnerable to external stimuli.
More peace of mind formula, gentler care
It is the key to bid farewell to skin troubles and improve skin sub-health! Bomei's new plant pure world series opens up a new care program with gentle plant power. A more peace-of-the-art formula with natural plants, using carefully selected ingredients, no added alcohol, no parabens (preservatives), no mineral oil added, no added pigments, anti-acne formula, hypoallergenic Test to effectively improve the skin's own resistance. The newly added plant skin care complex extracts the natural care of thorn pear fruit, wolfberry and sophora flavescens, and focuses on skin sub-health signals such as dull skin, obvious pores and frequent acne, and regulates the internal balance of the skin. At the same time, with the moisturizing effect of white lily and aloe vera extract, it keeps the skin full of moisture and vitality.
This time, the plant pure world series brings three basic care products and a refreshing cream.沁 Pure cleansing cream, pure pure lotion, pure scented lotion, just follow the simple three steps, you can meet the skin care needs of modern women's fast-paced urban life, and easily create healthy and beautiful skin. Daily skin care begins with the first step of cleansing. The new pure cleansing cream is used to deeply cleanse the skin while the gentle texture leaves a moisturizing protective layer after washing. Chamomile extract is uniquely added to pure makeup water, which can effectively soothe the skin and astringe pores.沁 Pure emulsion adds a spherical smoothing powder, which can absorb excess sebum on the skin surface and experience the refreshing feeling of water and oil balance.沁 Pure Revitalizing Cream contains precious natural plant leaves of the future, giving the skin more moisture and care, making the skin look like a wake-up after full sleep.
From green, environmentally friendly and natural
As a cosmetic brand that advocates "plant skin care", Bomei has always practiced the care of the environment with green actions. This time, the Bomei Plant Pure Circle series uses a new environmentally friendly material, Bagasse, as the outer packaging paper. Protecting forest resources, cherishing every green, from the beauty of botanical beauty, from the outside and inward to the world to convey the "plant", "safe, safe" green brand concept.
Rectangular Beach Flags is one kind of our flying flags .They are complete with rods ,base and fabric carry bag same with Feather Flags and Teardrop Flags , making it easy to set up, transport and store. This shape flags `s space is enough to show your design / graphic . It also has single side printing and double sided printing for the flags . You can print different graphic on each side . Our rods are full 25mm dia aluminum or glass fibre poles .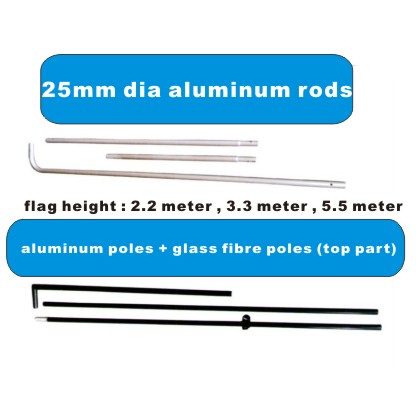 To find out more about the feather banner or our other flying banners, contact us (+86 13427921037 ) or send inquiry on our website .We will rely you within 24 hours .
Our size for the rectangular flags :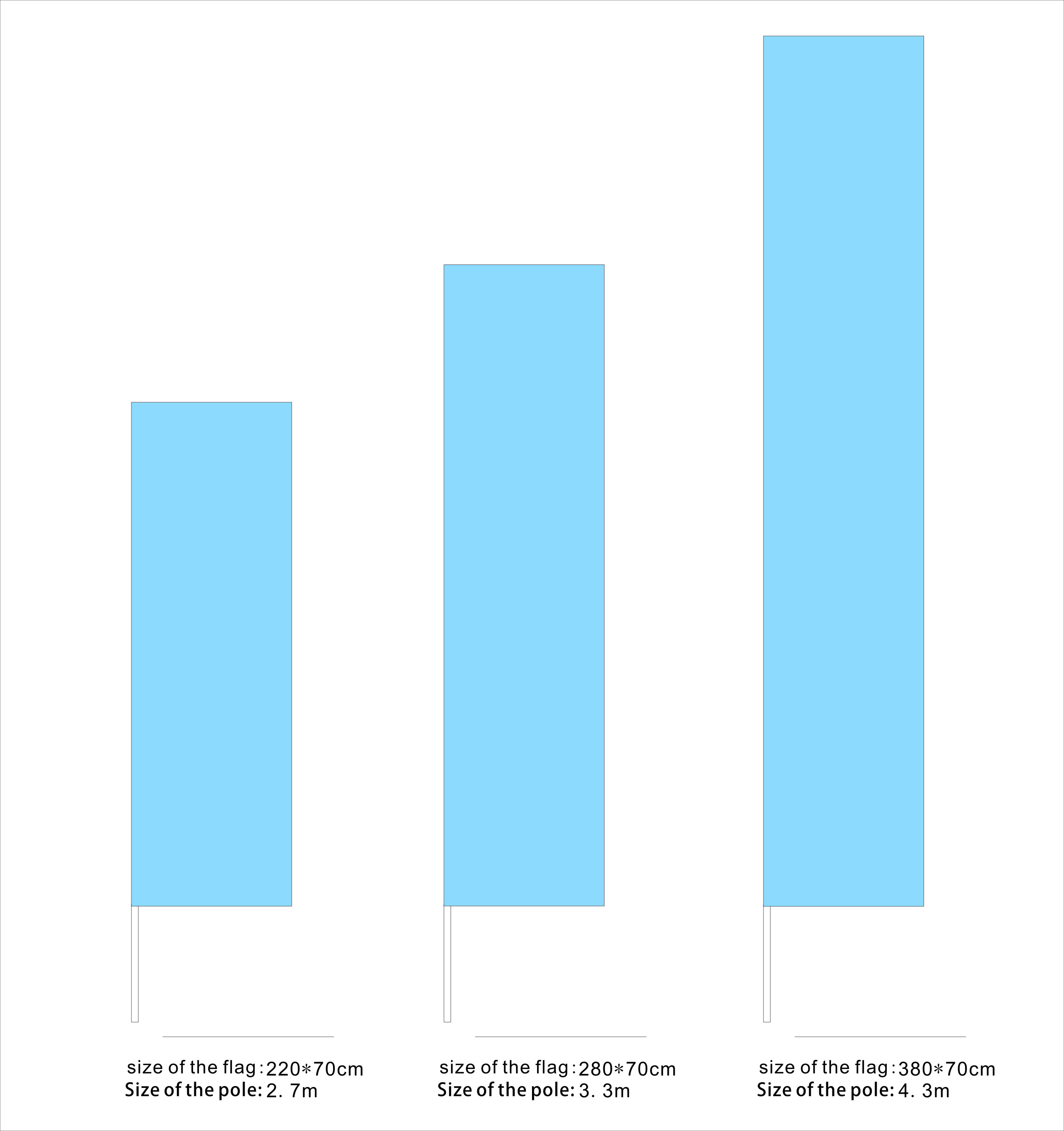 The packing of our rectangular flags :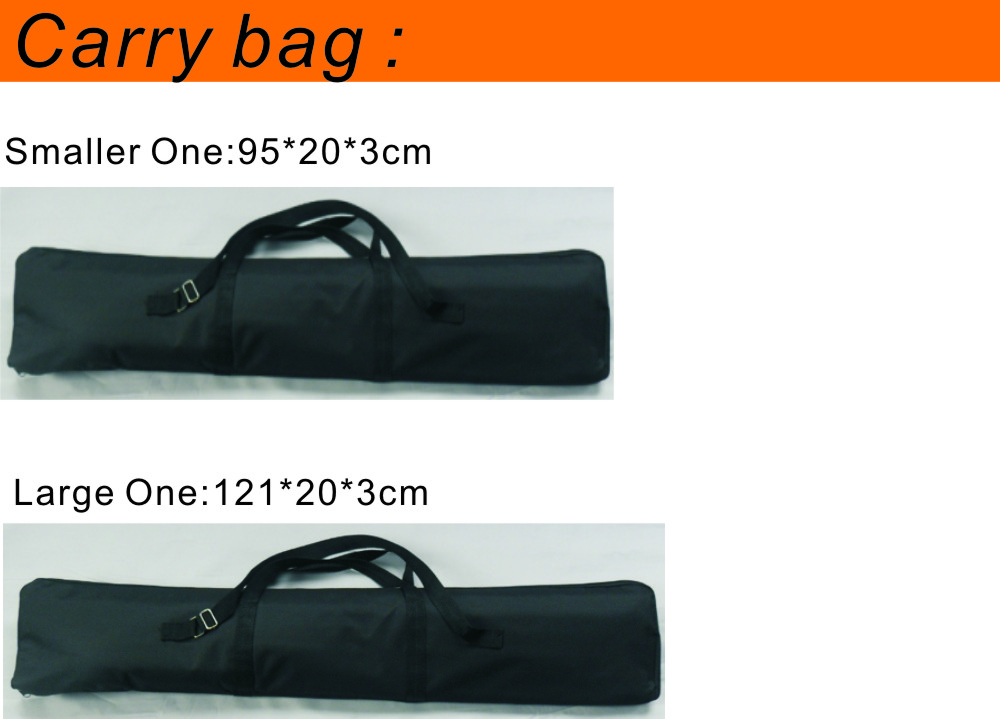 Our advantage of our factory :
1. Competitive factory price
2. Fast lead time (3 days for 50 pcs )
3. 24 hours service
4. Responsible (if the goods are brokend during delivery ,we will remake for free ) ,each procedure ,we will take pictures.
5. Free sample and no set – up cost
Rectangular Banner Flags,Foldable Rectangular Banner Flags,Portable Rectangular Banner Flags,Custom Rectangular Banner Flags
Golden Mouth Advertising (H.K)Co.,Ltd. ( Jie Da Advertisement Co.,Ltd) , https://www.advertisingflagbanners.com